Skip to Content
An Experienced and Trusted Development Attorney
With over 40 years of experience, Louis N. Magazzu has offered effective business representation. tax expertise, and reliable acquisitions and contract reviews for business owners . He and his team of legal professionals can ensure your next transaction, completed and approved quickly and competently.
From property transfers , financing, tax credits and all other related issues, Lou will strive to ensure that your project is successfully and enthusiastically received. He will help you navigate the labyrinth of local zoning regulation and ensure your project receives all appropriate benefits. Contact his office today for more information.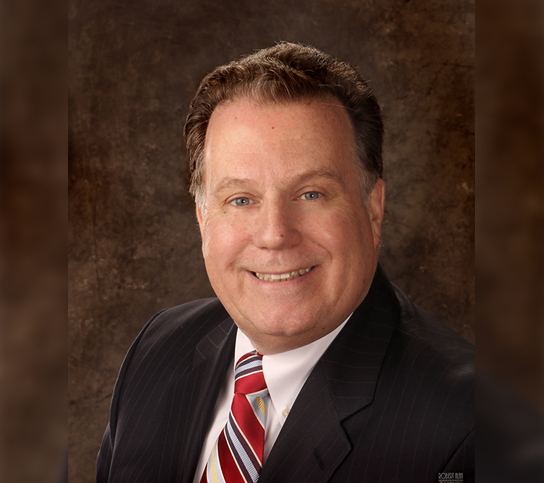 Acquisitions and zoning expertise
Do you need a reliable development lawyer? Business expansion and development in New Jersey can be a frustrating experience if you don't know how to navigate the legal landscape. Mr. Magazzu has over 20 years of experience as a county Freeholder and as a government attorney. He can help you decipher the regulations and ensure your project moves forward without a hitch. Are you looking to have a property rezoned? Mr. Magazzu can help. His decades of experience with zoning law and experience working with the government officials has earned him the title of " the problem solver for business." No matter your specific business law needs, Louis N. Magazzu Law will evaluate your transaction, give it the attention it deserves, and make certain that you get the best possible results. Call today to learn how we can best serve you.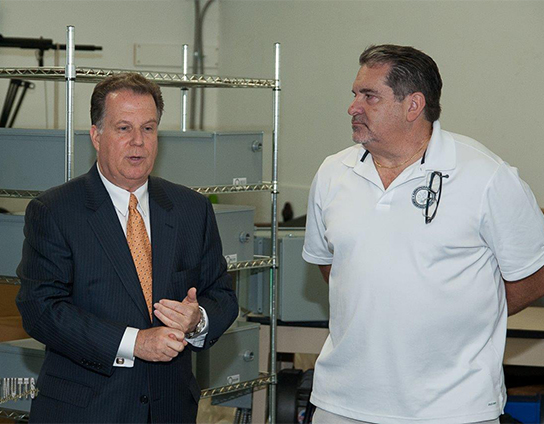 Contract review and business advocacy
Your business serves the community but who serves you when you need expert legal guidance? Call the professionals at Louis N. Magazzu Law. We have the experience to provide quality legal counsel for all of your business needs. From land acquisition to zoning and planning approvals to contract reviews, business advocacy, and properly qualifying for local or state tax credits, there are very few business law transactions we have not handled. We've worked with countless small businesses and large corporations over the years and built a reputation for expediting projects, ensuring secure transactions, and getting outstanding results. We take pride in advocating for businesses and will always strive to meet your needs and exceed your expectations.
Picture on left: American Energy Conservation President, Ed Iuliano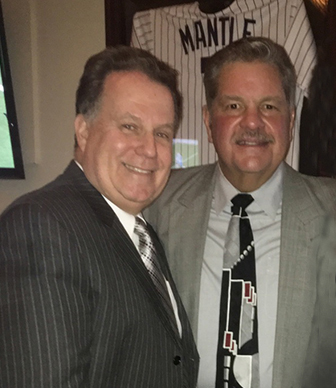 Comprehensive business services
There's a lot to know when it comes to expanding your business and building your dream. What will your new venture cost you? What regulations could slow down or kill your project? How quickly can you obtain all approvals? What state and local incentives are available to you? Who can give you the specific guidance you need? Louis N. Magazzu has been an advocate for small and large businesses for 40 years. From obtaining low interest business expansion loans, to advising for projects for senior citizens to successfully opposing business killing laws and regulations, to repurposing zones for optimum utilization, Mr. Magazzu takes a full-service approach toward moving a project from inception to completion. If you are a business owner and require effective legal guidance and project expertise, you would be wise to consult with Louis N. Magazzu Law. They'll see to your needs and ensure you have proper guidance to make informed decisions. He and his team of legal experts can answer your questions and offer an effective plan of action for meeting your business goals.
*Pictured from left to right: Lou Magazzu, Bill Nardelli